volunteer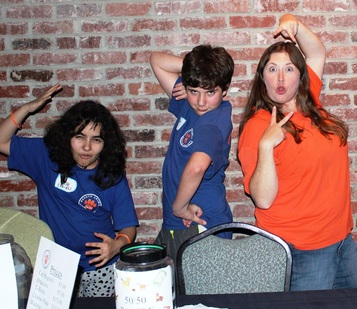 DARS is 100% Volunteer run. We come together from all walks of life because of a love of animals and a desire to rescue and re-home needy animals. The only requirements are to be 18 years or older (or be accompanied by a guardian), a love of animals and a desire to work with others to their benefit. We value new input and new ideas. We have many opportunities to help, including:

• Help at Weekly Adoption Events*
• Help with Special Fund Raisers**
• Help Care for Cats in Habitat
• Be a Foster Aunt or Uncle
• Help with Vet Visits
• Return Phone Calls
• Answer E-mails
• Work with Special Needs Animals
• T-shirt & Flyer Designer
• Web Page Updates
• Community Relations
• Grant Writing
• Humane Education Speaker
• Add & Update Fosters' Bios
• Fund Raising & Soliciting Sponsors
• Adoption Events Coordinator
• Pet Sit for Regular Fosters During Vacations
• Medical Coordinator
• Equipment Coordinator
• Train Fosters to Improve Their Adoptability
• Orientation of New Volunteers
• Take Photos of Foster Animals
• Add Pets to Petfinder.com & Other Adoption Sites
• Join a Great Group of People with the Same Goal
• And Much, Much More

*Weekly Adoption Event Duties include: (Setup & Breakdown, Walk & Water Foster Dogs, Greet & Educate the Public, Socialize Foster Pets, Groom Fosters, Sell T-Shirts, etc.)

**Our Special Events Include: Furry Affair @ Bonne' Terre; Spayghetti Dinner; FedEx Golf Tournament; Walk for Wags 'n Whiskers; Photos with Santa and more.

Please Note: We will gladly accept as much time and energy as you are willing and able to give, but there is absolutely NO PRESSURE to do more than you are comfortable with!

---


foster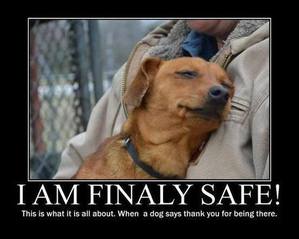 -Take an Animal(s) of Your Choice into Your Home
-Care for that Animal as if it Were Your Own
-Arrange Vet Care which is 100% Paid by DARS
-Provide Socialization and Basic Skills Training to Improve the Fosters' Adoptability
-Screen Potential Adopters
-Select the Best Possible Fur-ever Home for Your Foster Pet
-Revel in the Unconditional Love of an Animal and Feel the Amazing Joy of Knowing You Saved a Life and Made a Difference for that Animal and Their Adoptive Family!
-No Experience Required!
-As a new DARS Foster Parent, you will be Paired with one of Our more Experienced Fosters who will help you step by step. They will be available to help you through any Questions, Concerns or Uncertainties that may arise. Please don't let lack of experience or confidence keep you from this Most Rewarding Experience. If you've got Love and a Compassion for Animals in Your Heart - You'll be Great!!
For Dog Rescuers Everywhere.....
A small dog cowers in the mud and filth
No kindness did he ever expect
His fear is the lifetime legacy
Of endless hurt and long neglect.
A young dog lies in a hopeless daze
Just skin and bones and breath
His hunger and thirst long unrelieved
As he quietly waits for death.
A weary, sick dog whelps one cold night
She watches as each pup soon dies.
This is her life year after year.
In despair, she sits and cries.
And the stories go on and on and on
And the heart breaks again and again
For those that work to change these scenes
And seek to ease the suffering.
There is pain in this gift of compassion
To deeply see and feel and care
It takes its toll on the spirit and soul
At times almost too much to bear.
It's to be haunted by the sorrow
In an innocent creature's eye
To hear even in it's silence
A desperate pleading cry
To be compelled to listen
And tortured by the WHY.
Yet there is a gift in the pain of compassion
And blessed are those that make the choice
To do what is right and noble and good
To help those that have no voice.
~ Janice Wolf ~


Download Foster Home Frequently Asked Questions

***To Speak with an Experienced Foster Parent, call 662-342-9448 or email: info@desotoanimalrescue.org***

---