iGive
Another great way to help the Animals of DARS
while doing your normal online shopping!
iGive.com
and now using iGive is easier than ever with the iGive Button
This tiny addition to your browser
automatically tells participating stores
that you want your shopping
to support your
favorite cause or charity.
---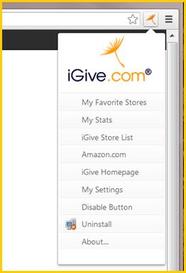 Clicking the icon
allows you to find participating stores
and customize your settings.
---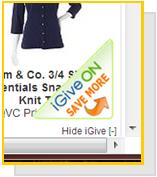 This notice in the bottom
right corner of the page
lets you know
it's a participating site.






---
Some Sites will require you to confirm that you want to donate. Just Click the Confirm Button!

Sign up here:
www.igive.com/DARS
and choose DeSoto Animal Rescue as your Cause! Thank You!