kroger community rewards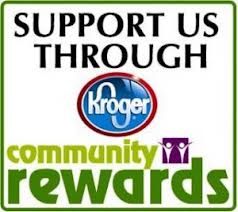 FREE!


EASY!!



Does NOT Affect Fuel Points!!!

---
here's how to do it
Did you know you can Support DARS just by Registering your Kroger Card! Once set up, Kroger will donate a percentage of every dollar you spend there to DARS. And it won't affect your Fuel Points at all!
Go to Kroger.com
If you haven't already done so, sign up for a Kroger Account - You'll need your Rewards Card for this.
If you already have an account, Sign In.
Choose the Community Link at the top.
Choose Kroger Community Rewards on the Left side list.
Scroll Down the list of States til you get to Tenn, Missouri, Kentucky, Mississippi & Arkansas (all grouped together) and select ENROLL NOW
On the 'Find Your Organization' Page, #1 Start typing in DeSoto Animal Rescue Society (it should come up after a few letters).
#2 Select DeSoto Animal Rescue Society
#3 SAVE Your Selection
And You'll be Helping DARS Save Neglected, Abused and Abandoned Animals just by doing your regular shopping!
THANK YOU!
Click
HERE
to Download Step by Step Instructions
Please Share With Friends and Family